THE NATURE OF SIN ACCORDING TO SCRIPTURE
1 John 5:16  If any man see his brother sin a sin which is not unto death, he shall ask, and he shall give him life for them that sin not unto death. There is a sin unto death: I do not say that he shall pray for it. 
1 John 5:17  All unrighteousness is sin: and there is a sin not unto death.
PUTTING SIN OUT OF OUR LIVES ACCORDING TO SCRIPTURE 
I Corinthians 6:9-10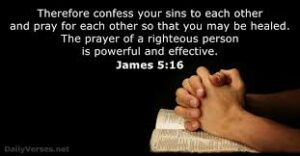 Know ye not that the unrighteous shall not inherit the kingdom of Yah? Be not deceived: neither fornicators, nor idolaters, nor adulterers, nor effeminate, nor abusers of themselves with mankind, Nor thieves, nor covetous, nor drunkards, nor revilers, nor extortioners, shall inherit the kingdom of Yah.