THE HEART OF THE MATTER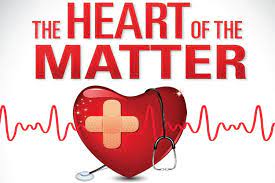 Daniel 7:28  Hitherto is the end of the matter. As for me Daniel, my cogitations much troubled me, and my countenance changed in me: but I kept the matter in my heart.
Acts 8:21  Thou hast neither part nor lot in this matter: for thy heart is not right in the sight of Yahweh.