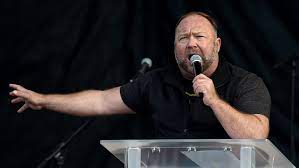 Now, the quarantines make this even more real. Alex Jones of Prison Planet has it right. Satan has authority. What is the authority and position he holds here on earth? Notice what the Apostle Paul says in Acts 26:18 to open their eyes, to turn them from darkness to light, and the authority of Satan to Elohim, for them to receive forgiveness of sins and an inheritance among those who are set-apart by belief in Me.
II Corinthians 4:1 (King James Version) Therefore, seeing we have this ministry, as we have received mercy, we faint not;
II Corinthians 4:2 But have renounced the hidden things of dishonesty, not walking in craftiness, nor handling the word of Elohim deceitfully; but by manifestations of the truth commending ourselves to every man's conscience in the sight of Elohim
He has falsified the true Word and counterfeited the true Good News message.
II Corinthians 4:3 But if our gospel be hid, it is hid to them that are lost:

II Corinthians 4:4 In whom the "god" of this world has blinded the minds of them which believe not, lest the light of the glorious gospel of Messiah who is the image of Elohim should shine unto them, In whom the god of this world has blinded the minds of them.
Please notice that Satan is the "god" of this world and what he has done.
I have mentioned before, that from Genesis to Revelation, starting in the Garden of Eden, there is both a false system of worship and a true system of worship woven throughout Scripture. This is what the Apostle Paul is warning the Corinthian assembly about.
II Corinthians 11:4 He is clearly pointing out a false or counterfeit system. He says a false Messiah, another Spirit (is that Spirit the Creator's Spirit? – NO!)
Page 29