GOING ON TO PERFECTION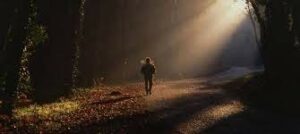 Perfection is the rendering of several Hebrew. and Greek. words. The fundamental idea is that of completeness. Absolute perfection is an attribute of Yah alone. In the highest sense, He alone is complete, or wanting nothing. His perfection is eternal and without defect. It is the ground and standard of all other perfection. (See Job 36:4, 37:16, and Mathew 5:48) A relative perfection is also ascribed to Yahweh's works. It is also either ascribed to men or required of them. This is meant as a complete conformity to those requirements as to character and conduct that Yahweh has appointed. This has reference to the government of Yahweh that takes account of man's present debilitated condition. However, true believers may be perfect even in this life, but must wait for perfection in a larger sense in the life that is to come. Man's present perfection relates to their union with Yahshua through the Spirit working in them. The believer acquires perfection because our Father sees us through Yahshua's perfection working in us.
Definitions of Perfection:
5046 – Teleios – Finished, that which has reached its end, complete, full, wanting in nothing. When used in a moral sense of Yahweh's expectation of us it means completely blameless. It also means that you keep yourself unspotted from the world.
It also means a person who is full age, full grown in mind and understanding, and knowledge of the truth, in faith and virtue. One who has reached moral maturity – a person who is obedient in Yahshua.
The perfect love is mature, not lacking boldness or confidence and therefore not hampered by insecurity, anxiety or fear which are characteristic of immature love.
2294 – tharsos – Cheerful mind, courage. To have confidence, to be of good cheer, cheerfulness in connection with showing mercy.
4136 – plerophory – to fulfill, perfect, full conviction, full assurance, complete understanding.
Page 1