GOING ON TO PERFECTION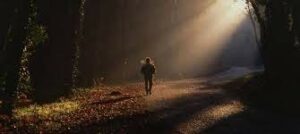 Perfection is the rendering of several Hebrew. and Greek. words. The fundamental idea is that of completeness. Absolute perfection is an attribute of Yah alone. In the highest sense, He alone is complete, or wanting nothing. His perfection is eternal and without defect. It is the ground and standard of all other perfection. (See Job 36:4, 37:16, and Mathew 5:48) A relative perfection is also ascribed to Yahweh's works. It is also either ascribed to men or required of them. This is meant as a complete conformity to those requirements as to character and conduct that Yahweh has appointed. This has reference to the government of Yahweh that takes account of man's present debilitated condition. However, true believers may be perfect even in this life, but must wait for perfection in a larger sense in the life that is to come. Man's present perfection relates to their union with Yahshua through the Spirit working in them. The believer acquires perfection because our Father sees us through Yahshua's perfection working in us.
Definitions of Perfection:
5046 – Teleios – Finished, that which has reached its end, complete, full, wanting in nothing. When used in a moral sense of Yahweh's expectation of us it means completely blameless. It also means that you keep yourself unspotted from the world.
It also means a person who is full age, full grown in mind and understanding, and knowledge of the truth, in faith and virtue. One who has reached moral maturity – a person who is obedient in Yahshua.
The perfect love is mature, not lacking boldness or confidence and therefore not hampered by insecurity, anxiety or fear which are characteristic of immature love.
2294 – tharsos – Cheerful mind, courage. To have confidence, to be of good cheer, cheerfulness in connection with showing mercy.
4136 – plerophory – to fulfill, perfect, full conviction, full assurance, complete understanding.
These words may not say "perfect", but their scriptural context have the same meaning. In very simple terms they all refer to one being complete or mature. We are described in James 5:7 as the precious fruit of the earth. (Be patient therefore, brethren, unto the coming of Yahshua. Behold, the husbandman waiteth for the precious fruit of the earth, and hath long patience for it, until he receives the early and latter rain). Pentecost is called the Feast of First fruits. When we walk in newness of life in obedience to the scriptures, we become mature fruit ready for harvest, i.e., ready for eternal life as part of the ruling family in the Kingdom of YHWH.
Luke brings out the same principle as James did. Luke 8:14-15 – And that which fell among thorns are they, which, when they have heard, go forth, and are choked with cares and riches and pleasures of this life, and bring forth no fruit to perfection.
15 But that on the good ground are they, which in an honest and good heart, having heard the word, keep it, and bring forth fruit with patience.
What is the purpose or goal of this completeness or perfection?
Ephesians 4:12-13 – For the perfecting of the saints, for the work of the ministry, for the edifying of the body of Messiah:
13 Till we all come in the unity of the faith, and of the knowledge of the Son of Elohim, unto a perfect man, unto the measure of the stature of the fullness of Messiah:
We are to become like Yahshua – to have His mind, His character, the fruit of His Spirit. He wants to marry someone just like Him to form the perfect bond of oneness just like He has with His Father.
John 17:22 – And the glory which thou gavest me I have given them; that they may be one, even as we are one:
We are not only to be perfect like Yahshua, we are to be perfect like our heavenly Father.
Mathew 5:48 – Be ye therefore perfect, even as your Father which is in heaven is perfect.
The word Be in the Greek means "will be" or come to pass. Hebrew 6:1 says we are to go on to perfection. It is a journey or a process also known as the conversion process where we go from being carnally minded to becoming spiritually minded with Yahshua's mind and maturity, by exercising the use of scripture in our life experiences. We may think the things we have covered these last three months are meat, however, until we learn to go from observing these things in the letter to discerning and observing these things in the Spirit, it is still just milk.
Hebrew 5:12-14 – For when for the time ye ought to be teachers, ye have need that one teach you again which be the first principles of the oracles of Elohim; and are become such as have need of milk, and not of strong meat.
13 For every one that useth milk is unskillful in the word of righteousness: for he is a babe.
14 But strong meat belongeth to them that are of full age, even those who by reason of use have their senses exercised to discern both good and evil.
Full age is Strong's #5046 which is the same word meaning mature, perfect and complete. So we see again, having our senses exercised is this process of going on to perfection.
Romans 12:1-2 – I beseech you therefore, brethren, by the mercies of Elohim, that ye present your bodies a living sacrifice, Set Apart, acceptable unto EL, which is your reasonable service.
2 And be not conformed to this world: but be ye transformed by the renewing of your mind, that ye may prove what is that good, and acceptable, and perfect, will of Elohim.
The process of perfection takes a willingness on our part to sacrifice ourselves in service to others – to give of our time in prayer and study, filling our minds with His Spirit and truth – to transform ourselves into His fullness and stature. This is His will for us.
Colossians 4:12 – Epaphras, who is one of you, a servant of Messiah, saluteth you, always labouring fervently for you in prayers, that ye may stand perfect and complete in all the will of Elohim
II Timothy 3:16-17 – All scripture is given by inspiration of Elohim, and is profitable for doctrine, for reproof, for correction, for instruction in righteousness: 17 That the man of EL may be perfect, thoroughly furnished unto all good works.
This is also achieved through the transforming power of prayer.
I Peter 5:10 – But the Elohim of all grace, who hath called us unto his eternal glory by Messiah Yahshua, after that ye have suffered a while, make you perfect, stablish, strengthen, settle you.
When we are perfected, we will not only be one with Yahshua and the Father, but we will share their glory.
John 17:22 – And the glory which thou gavest me I have given them; that they may be one, even as we are one:
Romans 8:17 – And if children, then heirs; heirs of Elohim, and joint-heirs with Messiah; if so be that we suffer with him, that we may be also glorified together.
Romans 8:17 also confirms the same process we must be willing to suffer as Yahshua did so we can become perfect as He is perfect.
Hebrews 2:10 – For it became him, for whom are all things, and by whom are all things, in bringing many sons unto glory, to make the captain of their salvation perfect through sufferings.
Yahshua suffered as our example. We must also be willing to share that suffering. As we grow and mature towards perfection, others become jealous and envious as they foolishly compare themselves among themselves.
II Corinthians 10:12 – For we dare not make ourselves of the number, or compare ourselves with some that commend themselves: but they measuring themselves by themselves, and comparing themselves among themselves, are not wise.
Yahshua was the paragon of perfection and was despised more than any man ever has been.
Isaiah 53:3-6 – He is despised and rejected of men; a man of sorrows, and acquainted with grief: and we hid as it were our faces from him; he was despised, and we esteemed him not.
4 Surely, he hath borne our griefs, and carried our sorrows: yet we did esteem him stricken, smitten of Elohim, and afflicted.
5 But he was wounded for our transgressions, he was bruised for our iniquities: the chastisement of our peace was upon him; and with his stripes we are healed.
6 All we like sheep have gone astray; we have turned everyone to his own way; and Yah hath laid on him the iniquity of us all.
Isaiah 59:15 – Yea, truth faileth; and he that departeth from evil maketh himself a prey: and Yahweh saw it, and it displeased him that there was no judgment.
Psalm 64:2-5 – Hear my voice, O Elohim, in my prayer: preserve my life from fear of the enemy.
2 Hide me from the secret counsel of the wicked; from the insurrection of the workers of iniquity:
3 Who whet their tongue like a sword, and bend their bows to shoot their arrows, even bitter words:
4 That they may shoot in secret at the perfect: suddenly do they shoot at him, and fear not.
5 They encourage themselves in an evil matter: they commune of laying snares privily; they say, who shall see them?
Those who go on to perfection and come out of this world's idolatry, false religions and Babylonian forms of governments, bring persecutions on themselves. Satan hates the perfection Yah is developing in mankind. He will try to thwart Yah's plan every chance he gets.
Job 1:8-12 – And Yahweh said unto Satan, Hast thou considered my servant Job, that there is none like him in the earth, a perfect and an upright man, one that feareth Elohim, and escheweth evil?
9 Then Satan answered Yahweh, and said, Doth Job fear Elohim for nought?
10 Hast not thou made an hedge about him, and about his house, and about all that he hath on every side? thou hast blessed the work of his hands, and his substance is increased in the land.
11 But put forth thine hand now, and touch all that he hath, and he will curse thee to thy face.
12 And Yah said unto Satan, Behold, all that he hath is in thy power; only upon himself put not forth thine hand. So, Satan went forth from the presence of Yah.
Yah used this trial to humble and perfect Job even more.
Job 42:1-6 – Then Job answered Yahweh, and said,
2 I know that thou canst do everything, and that no thought can be withholden from thee.
3 Who is he that hideth counsel without knowledge? therefore have I uttered that I understood not; things too wonderful for me, which I knew not.
4 Hear, I beseech thee, and I will speak: I will demand of thee, and declare thou unto me.
5 I have heard of thee by the hearing of the ear: but now mine eye seeth thee.
6 Wherefore I abhor myself, and repent in dust and ashes.
All of those who are willing to submit to the "perfection process" will be blessed with spiritual fruit.
Psalm 37:37 – Mark the perfect man, and behold the upright: for the end of that man is peace.
James 1:3-4 – Knowing this, that the trying of your faith worketh patience. 4 But let patience have her perfect work, that ye may be perfect and entire, wanting nothing.
1 John 4:17-18 – Herein is our love made perfect, that we may have boldness in the day of judgment: because as he is, so are we in this world.
18 There is no fear in love; but perfect love casteth out fear: because fear hath torment. He that feareth is not made perfect in love.
So, we see here that the fruit of perfection is peace, sound mindedness, faith, love and good works.
The perfection journey is a life-long pursuit and will only be completed through Yah's favor and promises. The Apostle Paul, 25 years after he was converted, still was struggling with his human nature.
Romans 7:14-25 – 14 For we know that the law is spiritual: but I am carnal, sold under sin.
15 For that which I do I allow not: for what I would, that do I not; but what I hate, that do I.
16 If then I do that which I would not, I consent unto the law that it is good.
17 Now then it is no more I that do it, but sin that dwelleth in me.
18 For I know that in me (that is, in my flesh,) dwelleth no good thing: for to will is present with me; but how to perform that which is good I find not.
19 For the good that I would I do not: but the evil which I would not, that I do.
20 Now if I do that I would not, it is no more I that do it, but sin that dwelleth in me.
21 I find then a law, that, when I would do good, evil is present with me.
22 For I delight in the law of Elohim after the inward man:
23 But I see another law in my members, warring against the law of my mind, and bringing me into captivity to the law of sin which is in my members.
24 O wretched man that I am! who shall deliver me from the body of this death?
25 I thank EL through Yahshua Messiah our Adonai. So then with the mind I myself serve the law of Elohim; but with the flesh the law of sin.
Paul knew that even as mature as he was or any of us will become, it is YHWH that will complete the process and keep His promises.
Philippians 3:12-15 – Not as though I had already attained, either were already perfect: but I follow after, if that I may apprehend that for which also, I am apprehended of Messiah Yahshua.
13 Brethren, I count not myself to have apprehended: but this one thing I do, forgetting those things which are behind, and reaching forth unto those things which are before,
14 I press toward the mark for the prize of the high calling of Elohim in Messiah Yahshua.
15 Let us therefore, as many as be perfect, be thus minded: and if in anything ye be otherwise minded, Elohim shall reveal even this unto you.
Paul understood his high calling and wasn't going to let anything deter him from completing it.
Proverbs 2:21 – For the upright shall dwell in the land, and the perfect shall remain in it.
II Corinthians 13:11 – Finally, brethren, farewell. Be perfect, be of good comfort, be of one mind, live in peace; and the Elohim of love and peace shall be with you.
Hebrews 11:38-40 – (Of whom the world was not worthy:) they wandered in deserts, and in mountains, and in dens and caves of the earth.
39 And these all, having obtained a good report through faith, received not the promise:
40 Elohim having provided some better thing for us, that they without us should not be made perfect.
Conclusion: Going on to perfection is a journey that will produce much spiritual fruit and blessings. It will develop Yahshua's mind in us and give us peace, love and faith along the way. Ultimately, we must have the faith and vision to know He will finish the process.
Philippians 1:6 – Being confident of this very thing, that he which hath begun a good work in you will perform it until the day of Yahshua Messiah:
"His day" is His return for us as His bride.
Hebrews 12:22-23 – But ye are come unto mount Zion, and unto the city of the living EL, the heavenly Jerusalem, and to an innumerable company of angels,
23 To the general assembly and church of the firstborn, which are written in heaven, and to Elohim the Judge of all, and to the spirits of just men made perfect,
Ours is a heavenly calling – the first fruits to be first-born and made perfect.