Revelation 5:9 And they sang a renewed song, saying, "You are worthy to take the scroll, and to open its seals, because you were slain, and have redeemed us to Elohim by Your blood out of every tribe, and tongue, and people, and nation,
Revelation 5:10 And made us sovereigns and priests to our Elohim, and we shall reign upon the earth.
This is also very easy to understand scripture, though many will disagree and have different beliefs and values. Remember the name of this book is the End of The New World Order, From a Scriptural Perspective. Others are entitled to their beliefs, and I love and respect all men. I expect the same in return. Before I continue, I need to digress because it is true, scientific evidence of past civilizations on earth and different types of spirit beings such as Serafin's, Kera bins, the Elders in the throne room, Nephelines,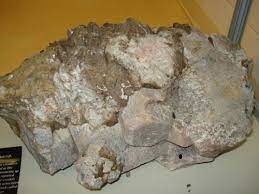 and other skeletal evidence which pre-dates mankind. Earlier in the book, I mentioned a scripture that talks about a re-creation of the earth after Satan's rebellion, and making the earth suitable to sustain mankind.
Genesis 1:1-2
Genesis 1:1 In the beginning Elohim created heaven and the earth.
Genesis 1:2 And the earth came to be formless, and empty, and darkness was on the face of the deep. And the Spirit of Elohim was moving upon the face of the waters.
Simply put, human beings are a different life form and created for a completely different purpose than the other life forms. Human beings have different DNA and are both physical and spiritual beings. Humans are made in the image of their Creator.
Genesis 1:26-27

Genesis 1:26 And Elohim said, "Let Us make man in Our image, according to Our likeness, and let them rule over the fish of the sea, and over the birds of the heavens, and over the livestock, and over all of the earth, and over all the creeping creatures that creep on the ground.
Genesis 1:27 And Elohim created the man in His image, in the image of Elohim He created him – male and female He created them.
Man is not only in Elohim's image, but man has the potential to have Elohim's Spirit, Mind, Character, and even more as we will see later in this chapter. This explanation leaves room for past civilizations and other non-human beings that pre-date man. So, how old is mankind? On my website, www.yahsassembIy.org, I have information on research done by credible scientists, and to their amazement, by studying the DNA of human mitochondria, they prove man to be only 6,000 years old which is exactly what the Scriptures say.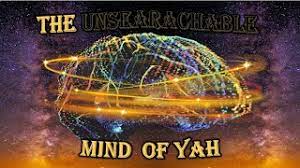 Scriptures can be divided in three ways; 1/3rd is history, 1/3rd is prophecy, and 1/3rd tells us how to live a righteous life. It is a gift of truth and an instruction manual on how to live a healthy, happy, and prosperous life. So why is mankind and planet earth now facing extinction,
Page 35
Pages:
Page

1
,
Page

2
,
Page

3
,
Page

4
,
Page

5
,
Page

6
,
Page

7
,
Page

8
,
Page

9
,
Page

10
,
Page

11
,
Page

12
,
Page

13
,
Page

14
,
Page

15
,
Page

16
,
Page

17
,
Page

18
,
Page

19
,
Page

20
,
Page

21
,
Page

22
,
Page

23
,
Page

24
,
Page

25
,
Page

26
,
Page

27
,
Page

28
,
Page

29
,
Page

30
,
Page

31
,
Page

32
,
Page

33
,
Page

34
,
Page

35
,
Page

36
,
Page

37
,
Page

38
,
Page

39
,
Page

40
,
Page

41
,
Page

42
,
Page

43
,
Page

44
,
Page

45
,
Page

46
,
Page

47
,
Page

48
,
Page

49
,
Page

50
,
Page

51
,
Page

52
,
Page

53
,
Page

54