BELIEF TOWARDS YAHWEH

In the last Bible Study, we covered
Repentance from Dead Works. The Basic Doctrines have a parallel meaning with the Feast Days. Both reveal the plan of Redemption for mankind. They are chronological steps that we live out as we fulfill the meaning and purpose of our calling.
Repentance from Dead Works, astonishing as it may seem, is coming out of the world's false and pagan religious systems. It begins with the Set-apart Spirit working with our hearts and minds, as the Father draws us to Himself and His way of life, to reveal the real truth of Scripture.
John 6:44, 65 – No man can come to me, except the Father which hath sent me draw him: and I will raise him up at the last day.
Verse 65 – And he said, therefore said I unto you, that no man can come unto me, except it were given unto him of my Father.
John 14:17 – Even the Spirit of truth; whom the world cannot receive, because it seeth it not, neither knoweth it: but ye know it; for it dwelleth with you, and shall be in you.
This calling and the Set-apart Spirit gives us spiritual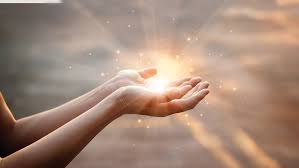 sightedness to see that our past beliefs were false and need to be repented of, along with our personal sins and short- comings. We need to have faith towards Yah to bring us to the next step in the Redemption process. This process also imparts belief to us which is one of the fruits of the Set-apart Spirit.
Page 1