The time is at hand for you to now believe because I am sharing with all of you the true Good News.
Ephesians 2:8 – For by His favor are ye saved through belief; and that not of yourselves: it is the gift of Elohim:
He is offering us His favor and His belief. It is part of His calling and His goodness to us to offer us Repentance.
Romans 2:4 – Or despises thou the riches of his goodness and forbearance and long suffering; not knowing that the goodness of Elohim leadeth us to repentance?
Belief comes from hearing and studying His Word. We must stay immersed in His Word.
Romans 10:17 – So then belief cometh by hearing, and hearing by the word of Yahweh.
Acts 17:11-12 – These were more noble than those in Thessalonica, in that they received the Word with all readiness of mind, and searched the scriptures daily, whether those things were so.
12 Therefore many of them believed; also, of honorable women which were Greeks, and of men, not a few.
IMMERSION IS A COVENANT RELATIONSHIP/CONTRACT:
This Covenant or contract is between two or more parties. It is an agreement where each party agrees to do something in exchange for something each party wants.
YAHSHUA AND THE FATHER DID THE FOLLOWING SO THEY COULD CREATE A COVENANT WITH US:
John 3:16 – For Elohim so loved the world, that he gave his only begotten Son, that whosoever believeth in him should not perish, but have everlasting life. Our Father sacrificed His only Son.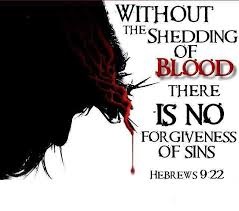 Colossians 1:20-23 – And, having made peace through the blood of his stake, by Him to reconcile all things unto Himself; by Him, I say, whether they be things in earth, or things in heaven.
21 And you, that were sometimes alienated and enemies in your mind by wicked works, yet now hath he reconciled
22 In the body of his flesh through death, to present you Set-apart and unblameable and unreproveable in his sight:
23 If ye continue in the belief grounded and settled, and be not moved away from the hope of the Good News, which ye have heard, and which was preached to every creature which is under heaven; whereof I Paul am made a minister;
He sacrificed Himself to bring peace and reconciliation by the atoning of His blood for all mankind.
Page 3