Galatians 5:22 – But the fruit of the Spirit is love, joy, peace, long suffering, gentleness, goodness, belief,
At this point, the Set-apart Spirit is only with us and is not in us until after Immersion. It can still impart the belief needed to repent of Dead Works, to have our sins forgiven, be immersed and have the Set-apart Spirit put inside of us.
II Timothy 1:6 – Wherefore I put thee in remembrance that thou stir up the gift of Elohim, which is in thee by the putting on of my hands.
Belief towards YAH is expressed by our actions or works in the Repentance process.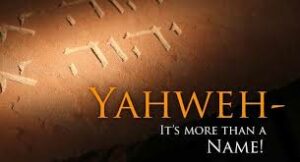 James 2:18 But someone might say, "You have belief, and I have works." Show me your belief without your works, and I shall show you my belief by my works.
James 2:19 You believe that Elohim is one. You do well. The demons also believe – and shudder!
James 2:20 But do you wish to know, O foolish man, that the belief without the works is dead?
James 2:21 Was not Abraham our father declared right by works when he offered Isaac his son on the slaughter-place?
James 2:22 Do you see that the belief was working with his works, and by the works the belief was perfected?
James 2:23 And the Scripture was filled which says, "Abraham believed Elohim, and it was reckoned to him for righteousness And He called him, "he who loves Elohim."
James 2:24 You see, then, that a man is declared right by works, and not by belief alone.
James 2:25 In the same way, was not Rahab the whore also declared right by works when she received the messengers and sent them out another way?
James 2:26 For as the body without the spirit is dead, so also the belief is dead without the works.
Mark 1:5 – And there went out unto him all the land of Judea, and they of Jerusalem, and were all immersed of him in the river of Jordan, confessing their sins.
Page 2