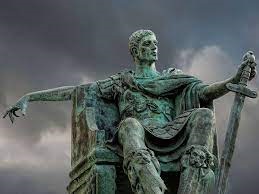 Constantine was a Sun-worshiper. Messiah was born in the fall. The guy in the red suit has nothing to do with truth or the Messiah's birth. Remember what vain worship is.
Matthew 15:9 But in vain do they worship Me, teaching as teachings the commands of men.
These are not my words – but your Saviors' words saying this. Most people of "faith" believe it is wrong to tell a lie. So why then, is it OK to live one? Isn't that hypocritical?
We live in a world of confusion and lies: fake news, controlled opposition, etc. Lenin said, "There is going to be opposition so we may as well control it." That does not make it all untrue, but simply manipulated or spun to Satan's advantage. The Scriptures are the most reliable source of truth there is, even though they have been tampered with. (needs an explanation)
The Scriptures are His inspired Word, and the core message comes through loud and very clear – "There is a Creator of heaven and earth. He also created man for a reason that very few people understand, and we have a Savior to deliver us from our sins before we destroy this planet and ourselves.
Winston Churchill once said,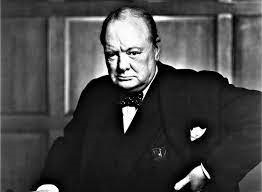 "Men often stumble over the truth, and get up and go on as though nothing ever happened!" Do not be one of those people. If you want to get the most out of this book, study, pray, fast, meditate, search, and prove the Truth in every way you can. Please do not believe me. Believe it because you can prove it on your in the Scriptures.
History and True Science substantiate the truth of the Scriptures. So, who am I? I am just a common person like you who the Creator can work through.
I Corinthians 1:18 For the word of the stake is indeed foolishness to those who are perishing, but to us who are being saved, it is the power of Elohim.
I Corinthians 1:19 For it has been written, "I shall destroy the wisdom of the wise, and set aside the learning of the learned ones."
I Corinthians 1:20 Where is the wise? Where is the scholar? Where is the debater of this age? Has not Elohim made foolish the wisdom of this world?
I Corinthians 1:21 For since, in the wisdom of Elohim, the world through wisdom did not know Elohim, it pleased Elohim through the foolishness of preaching to save those who believe.
I Corinthians 1:22 And since Jews ask for a sign, and Greeks seek wisdom,
I Corinthians 1:23 yet we proclaim Messiah impaled, to the Jews a stumbling-block and to the Greeks foolishness,
I Corinthians 1:24 but to those who are called – both of Elohim and the wisdom of Elohim.
I Corinthians 1:25 For the foolishness of Elohim is wiser than men, and the weakness of Elohim is stronger than men.
page 15
Pages:
Page

1
,
Page

2
,
Page

3
,
Page

4
,
Page

5
,
Page

6
,
Page

7
,
Page

8
,
Page

9
,
Page

10
,
Page

11
,
Page

12
,
Page

13
,
Page

14
,
Page

15
,
Page

16
,
Page

17
,
Page

18
,
Page

19
,
Page

20
,
Page

21
,
Page

22
,
Page

23
,
Page

24
,
Page

25
,
Page

26
,
Page

27
,
Page

28
,
Page

29
,
Page

30
,
Page

31
,
Page

32
,
Page

33
,
Page

34
,
Page

35
,
Page

36
,
Page

37
,
Page

38
,
Page

39
,
Page

40
,
Page

41
,
Page

42
,
Page

43
,
Page

44
,
Page

45
,
Page

46
,
Page

47
,
Page

48
,
Page

49
,
Page

50
,
Page

51