II Corinthians 4:4 In whom the god of this world has blinded the minds of them which believe not, lest the light of the glorious gospel of Messiah who is the image of Elohim should shine unto them, In whom the god of this world has blinded the minds of them.
Please notice that Satan is the "god" of this world and what has he done.
I have mentioned before, that from Genesis to Revelation, starting in the Garden of Eden, there is both a false system of worship and a true system of worship woven throughout Scripture. This is what the Apostle Paul is warning the Corinthian assembly about. He is clearly pointing out a false or counterfeit system. He says a false Messiah, another Spirit (is that Spirit the Creator's Spirit – NO!)
Also notice in II Corinthians 4:13 (King James Version) We have the same spirit of faith, according to as it is written, I believed, and therefore have I spoken, we also believe, and therefore speak;
II Corinthians 4:14 Knowing that He which raised up the Master Messiah shall raise up us also by Messiah, and shall present us with you,
II Corinthians 4:15 For all things are for your sakes, that the abundant grace might, through, the thanksgiving of many redounds to the glory of Elohim. This is the message of righteousness.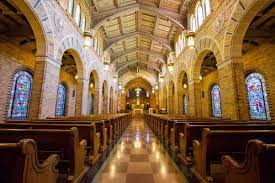 Satan has his own false ministers and system of religion that permeates most of the churches of today, by teaching false doctrines that cannot be proven by Scripture. (See my Replacement Theology series on my website www.yahsassembly.org)
Why do you believe what you believe? Is it based on Scripture? One of Satan's most effective devices is that he changes darkness to light.
Isaiah 5:20 Woe to those who call evil good, and good evil, who put darkness for light, and light for darkness, who put bitter for sweet and sweet for bitter.
Do not believe the lies of evolution. Our entire medical system is based on it. Abortion is not a choice; it is a life! How many genders do you think there are? Does poison heal? All you must do is "just believe" to be saved! Is fiat currency worth something? How many false things do you think are true? There are hundreds of examples that have permeated our history, culture, and society.
2 Corinthians 2:11 (Amplified Bible) To keep Satan from getting the advantage over us; for we are not ignorant of his wiles and intentions.
Paul warns that if we are ignorant of Satan's devices, he can take advantage of us. The vast majority of mankind is totally ignorant of his agendas and plans for mankind.
Here are more of his devices:
Ephesians 2:1 (King James Version) And you who he has quickened, who were dead in trespasses and sins.
Ephesians 2:2 Wherein in time past ye walked according to the course of this world, according to the prince of the power of the air, the spirit that now works in the children of disobedience;
Ephesians 2:3 Among. whom also we all had our conversation in times past in the lusts of our flesh, fulfilling the desires of the flesh and of the mind; and were by nature the children of wrath, even as others. This says he is the prince of the power of the air/ the spirit that works in the children of disobedience (those who reject the truth of the Word).
page 19
Pages:
Page

1
,
Page

2
,
Page

3
,
Page

4
,
Page

5
,
Page

6
,
Page

7
,
Page

8
,
Page

9
,
Page

10
,
Page

11
,
Page

12
,
Page

13
,
Page

14
,
Page

15
,
Page

16
,
Page

17
,
Page

18
,
Page

19
,
Page

20
,
Page

21
,
Page

22
,
Page

23
,
Page

24
,
Page

25
,
Page

26
,
Page

27
,
Page

28
,
Page

29
,
Page

30
,
Page

31
,
Page

32
,
Page

33
,
Page

34
,
Page

35
,
Page

36
,
Page

37
,
Page

38
,
Page

39
,
Page

40
,
Page

41
,
Page

42
,
Page

43
,
Page

44
,
Page

45
,
Page

46
,
Page

47
,
Page

48
,
Page

49
,
Page

50
,
Page

51