The story continues in Isaiah 14:12 How you have fallen from the heavens, O Lucifer, son of the morning! You have been cut down from the ground, you who laid low the nations!
Isaiah 14:13 For you have said in your heart, "Let me go up to the heavens, let me raise my throne above the stars of El, and let me sit in the mount of appointment on the sides of the north;
Isaiah 14:14 let me go up above the heights of the clouds, let me be like the Most High."
Satan or Lucifer wants to be worshiped and have his power and authority greater than The Most High – his Creator. I cannot stress the importance and meaning of these verses enough.
Before Satan's rebellion, the universe was in perfect harmony until it went through a paradigm shift. This means that the universe was made conformable, or it was brought into harmony or accord or agreement – following an unbroken sequence under uniform conditions. Then Satan's rebellion occurred. Every evil and deceitful false religion, false science, false governance, pagan cultures, rebellion, wars, etc. exists today beginning with the above verses. Evil exists because Lucifer (Satan) is trying to exalt his throne above the Most High. Satan's power and authority are not absolute. The book of Job talks about (Satan's) boundaries and certain latitudes and is controlled by His Creator, who has His own goals and purposes for mankind that supersede whatever Satan wants to do. One might say, He plays Satan like a fiddle. There will be more about why our Father created mankind later.
Two verses that explain Satan's position and agenda as he has deceived the whole world are as follows:
Revelation 12:9 And the great dragon was thrown out, that serpent of old, called the Devil and Satan, who leads all the world astray. He was thrown to the earth, and his messengers were thrown out with him. These deceptions permeate every facet of our society, education, culture, and history. He uses these deceptions to hold the world captive.
II Timothy 2:25 In meekness instructing those who are in opposition, lest somehow Elohim gives them repentance unto a thorough knowledge of the truth.
II Timothy 2:26 and they come to their senses, out of the snare of the devil, having been taken captive by him to do his desire.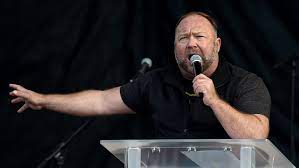 Now, the quarantines make this more real. Alex Jones of Prison Planet has it right. Satan has authority. What is the authority and position he holds here on earth? Notice what the Apostle Paul says in Acts 26:18 to open their eyes, to turn them from darkness to light, and the authority of Satan to Elohim, for them to receive forgiveness of sins and an inheritance among those who are set-apart by belief in Me.
II Corinthians 4:1 (King James Version) Therefore, seeing we have this ministry, as we have received mercy, we faint not;
II Corinthians 4:2 But have renounced the hidden things of dishonesty, not walking in craftiness, nor handling the word of Elohim deceitfully; but by manifestations of the truth commending ourselves to every man's conscience in the sight of Elohim
He has falsified the true Word and counterfeited the true Good News message.
II Corinthians 4:3 But if our gospel be hid, it is hid to them that are lost:
page 18
Pages:
Page

1
,
Page

2
,
Page

3
,
Page

4
,
Page

5
,
Page

6
,
Page

7
,
Page

8
,
Page

9
,
Page

10
,
Page

11
,
Page

12
,
Page

13
,
Page

14
,
Page

15
,
Page

16
,
Page

17
,
Page

18
,
Page

19
,
Page

20
,
Page

21
,
Page

22
,
Page

23
,
Page

24
,
Page

25
,
Page

26
,
Page

27
,
Page

28
,
Page

29
,
Page

30
,
Page

31
,
Page

32
,
Page

33
,
Page

34
,
Page

35
,
Page

36
,
Page

37
,
Page

38
,
Page

39
,
Page

40
,
Page

41
,
Page

42
,
Page

43
,
Page

44
,
Page

45
,
Page

46
,
Page

47
,
Page

48
,
Page

49
,
Page

50
,
Page

51