*YHWH is the spelling of Yahweh in the Scripture. יהוה is another way to describe the Creators name ,in this presentation, I use the anglicized spelling Yahweh to identify the "GOD" of Israel, but Yahweh and YHWH are the same entity.

Yahweh (YHWH)The national god of ancient Israel and Judah
Exodus 23:13 And in all that I have said to you, take heed, and make no mention of the name of other mighty ones, let it not be heard from your mouth.
INTRODUCTION
You can deny reality, but you can't deny the Consequences of Reality. Truth is Truth! It is immutable. They can hide it, cover it, and spin it; but in the end, it will prevail for those who truly Seek it! It will liberate us from darkness, deceit, and most importantly, the truth will make us free!
The truth will be our anchor, light, and hope during the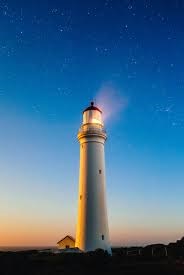 tribulation of the dark days ahead. Simply put, most people cannot handle the truth, physically or emotionally. Humans are not equipped to handle overwhelming trauma and stress, but such are the consequences of unrepentant sin. Scripturally, sin is the transgression of the law.
John 8:32 And ye shall know the truth, and the truth shall make you free. Yes! Make you Free!
page 2
Pages:
Page

1
,
Page

2
,
Page

3
,
Page

4
,
Page

5
,
Page

6
,
Page

7
,
Page

8
,
Page

9
,
Page

10
,
Page

11
,
Page

12
,
Page

13
,
Page

14
,
Page

15
,
Page

16
,
Page

17
,
Page

18
,
Page

19
,
Page

20
,
Page

21
,
Page

22
,
Page

23
,
Page

24
,
Page

25
,
Page

26
,
Page

27
,
Page

28
,
Page

29
,
Page

30
,
Page

31
,
Page

32
,
Page

33
,
Page

34
,
Page

35
,
Page

36
,
Page

37
,
Page

38
,
Page

39
,
Page

40
,
Page

41
,
Page

42
,
Page

43
,
Page

44
,
Page

45
,
Page

46
,
Page

47
,
Page

48
,
Page

49
,
Page

50
,
Page

51