Then we have cognitive dissidence which is a Paradigm Shift. This is despite overwhelming, truthful evidence. People deny the truth because they can't handle it. Truth is too emotionally overwhelming for them to accept. This is a normal response for most people.
When Daniel, the prophet, was given a vision of the end-time events, (the days in which we live,) he was so traumatized that he became weak and filled with pain. Daniel 10:14-18.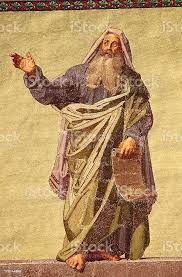 Daniel 10:14 Now I am come to make you understand what shall befall your people in the latter days: for yet the vision is for many days yet to come.
Daniel 10:15 And when he had spoken such words unto me, I set my face toward the ground, and I became dumb (silent).
Daniel 10:16 And, behold, one like the similitude of the sons of men touched my lips: then I opened my mouth, and spoke, and said unto him that stood before me, O my Master, by the vision my sorrows are turned upon me, and I have retained no strength.
Daniel 10:17 For how can the servant of this my Master talk with this my Master as for me, straightway there remained no strength in me, neither is there breath left in me.
Daniel 10:18 Then there came again and touched me one like the appearance of a man, and he strengthened me,
I have had such moments over past years where I had to draw on the power of His Spirit and the Scriptures to cope with the reality of the days in which we live. Even if our sins are forgiven, it might save us spiritually, but that does not necessarily remove from us all the consequences of sin, trials, tribulations, and persecutions that will challenge us in the days ahead. John 15:18-21 and I Peter 1:6-7.
John 15:18 If the world hates you, ye know that it hated me before it hated you.
John 15:19 If ye were of the world, the world would love its own: but because you are not of the world, but I have chosen you out of the world, therefore the world hates you.
John 15:20 Remember the word that I said unto you, The servant is not greater than his Master. If they have persecuted me, they will also persecute you; if they have kept my saying, they will keep yours also.
John 15:21 But all these things will they do unto you for my name's sake, because they know not Him that sent me.
page 4
Pages:
Page

1
,
Page

2
,
Page

3
,
Page

4
,
Page

5
,
Page

6
,
Page

7
,
Page

8
,
Page

9
,
Page

10
,
Page

11
,
Page

12
,
Page

13
,
Page

14
,
Page

15
,
Page

16
,
Page

17
,
Page

18
,
Page

19
,
Page

20
,
Page

21
,
Page

22
,
Page

23
,
Page

24
,
Page

25
,
Page

26
,
Page

27
,
Page

28
,
Page

29
,
Page

30
,
Page

31
,
Page

32
,
Page

33
,
Page

34
,
Page

35
,
Page

36
,
Page

37
,
Page

38
,
Page

39
,
Page

40
,
Page

41
,
Page

42
,
Page

43
,
Page

44
,
Page

45
,
Page

46
,
Page

47
,
Page

48
,
Page

49
,
Page

50
,
Page

51