1 John 3:4 Whosoever commits sin transgresses also the law: for sin is the transgression of the law.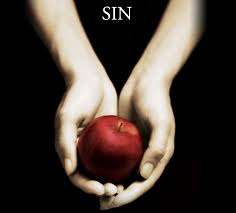 Sin has infiltrated and permeated our government, our culture, and society as a whole, which is as in the days of Noah.
Genesis 6:5 And YHWH saw that the wickedness of man was great in the earth and that every imagination of the thoughts of his heart was only evil continually.
Genesis 6:6 And it repented YHWH that he had made man on the earth, and it grieved him in His heart.
Genesis 6:7 And YHWH said, I will destroy man whom I have created from the face of the earth; both man, and beast, and the creeping thing, and the fowls of the air; for I am sorry that I have made them.
This is a strong and damming statement. It is also a lament that is not likely ever addressed in any mainstream religion.
Genesis 6:11 The earth also was corrupt before YHWH, and the earth was filled with violence.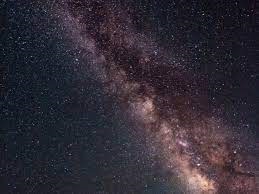 Genesis 6:12 And YHWH looked upon the earth, and, behold, it was corrupt; for all flesh had corrupted his way upon the earth.
Genesis 6:13 And YHWH said unto Noah, the end of all flesh has come before me; for the earth is filled with violence through them; and, behold, I will destroy them with the earth.
Once again, things are now so bad, that our Father must spank His children and purge the earth by the Great Tribulation in order to prepare the world for the return of our Messiah and start the real New World Order – His Kingdom – on the earth.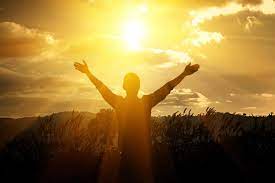 Revelation 20:4 And I saw thrones, and they sat upon them, and judgment was given unto them: and I saw the lives of them that were beheaded for the witness of Messiah, and for the word of YHWH, and which had not worshiped the beast, neither his image, neither had received his mark upon their foreheads or in their hands; and they lived (on earth) and reigned with Messiah a thousand years.
Revelation 5:10 And hast made us unto our Elohim kings and priests: and we shall reign on the earth.
Humankind cannot handle the truth, so they fall victim to normalcy bias, as it has never happened in their lifetime, so they ignore the lessons of history as they think it would not happen to them. Such was the destiny of the many who would not leave Pre-world War Two, Nazi Germany! The current virus outbreak is killing millions more than were killed in The Holocaust of WWII. At some point, an unbelievable large number of people will have died. The goal is to reduce the population of the planet. The virus was the catalyst for the deaths, but the vaccines are the method of extermination.
page 3
Pages:
Page

1
,
Page

2
,
Page

3
,
Page

4
,
Page

5
,
Page

6
,
Page

7
,
Page

8
,
Page

9
,
Page

10
,
Page

11
,
Page

12
,
Page

13
,
Page

14
,
Page

15
,
Page

16
,
Page

17
,
Page

18
,
Page

19
,
Page

20
,
Page

21
,
Page

22
,
Page

23
,
Page

24
,
Page

25
,
Page

26
,
Page

27
,
Page

28
,
Page

29
,
Page

30
,
Page

31
,
Page

32
,
Page

33
,
Page

34
,
Page

35
,
Page

36
,
Page

37
,
Page

38
,
Page

39
,
Page

40
,
Page

41
,
Page

42
,
Page

43
,
Page

44
,
Page

45
,
Page

46
,
Page

47
,
Page

48
,
Page

49
,
Page

50
,
Page

51